THE REINVENTION OF HISTORY
Originally designed by noted New Orleans architect Emile Weil, The Annex was constructed in 1920. Art Deco ornamentation on the building's façade reveal its place in history for those who delight in the details. The broader body of Weil's work spanning Neo-Classical and Beaux-Arts styles exists in other historically significant buildings throughout the city, including the Whitney Bank building and Saenger Theatre.
Today, The Annex rises as an inventive historic renovation that unites the building's architectural strength and Art Deco details with haute industrial chic design.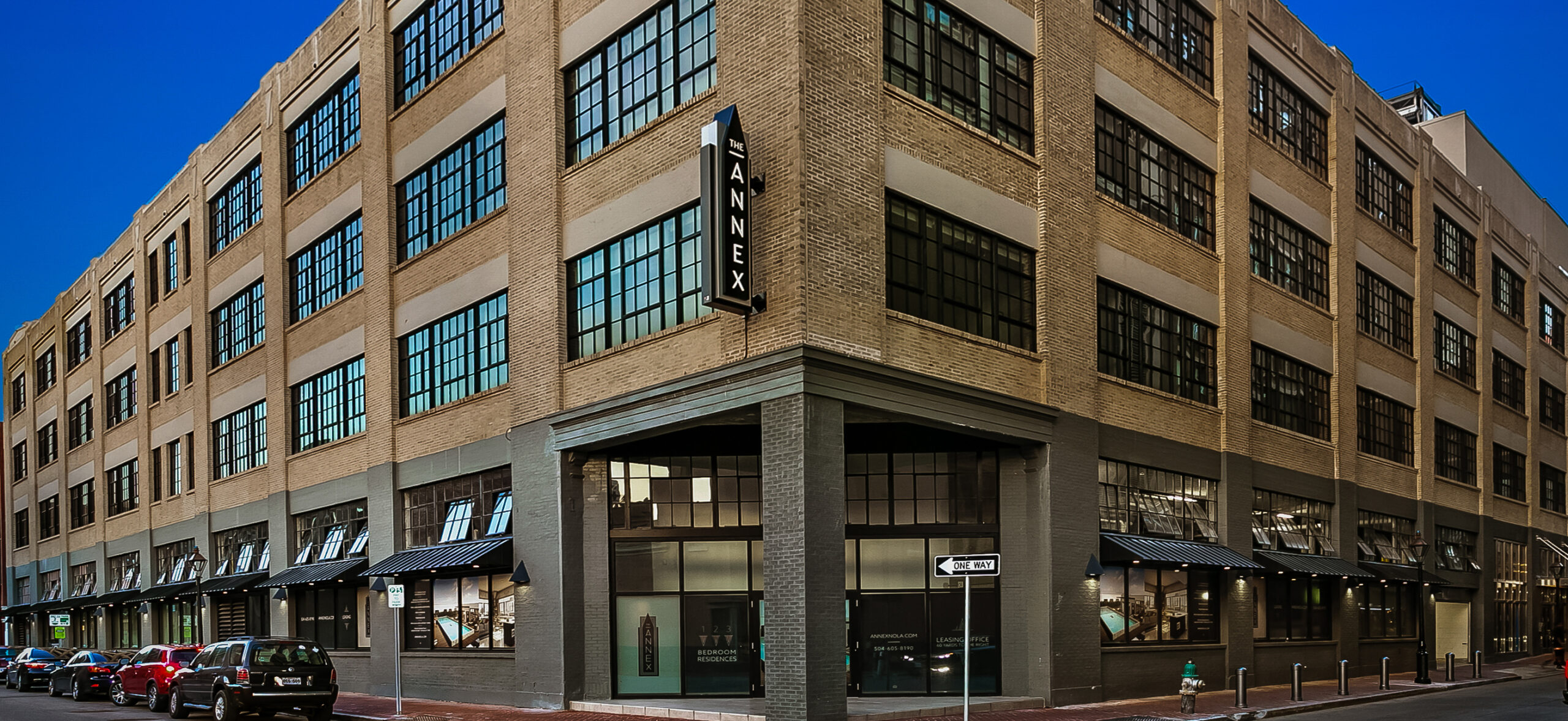 ART DECO NUANCES UNITE WITH MODERN INDUSTRIAL CHIC DESIGN AESTHETICS
WORLD-FAMOUS CULTURE, DINING, AND ENTERTAINMENT ARE JUST FOOTSTEPS AWAY